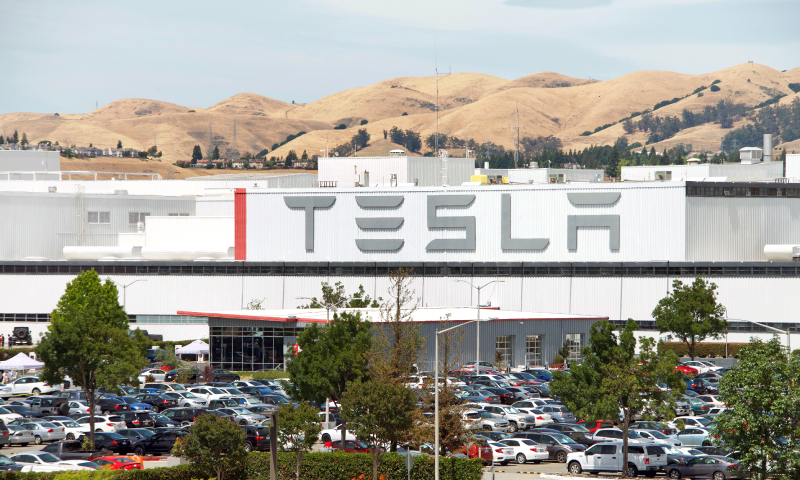 The Ongoing Lawsuit Against Tesla for Racial Discrimination Deals the Company Another Blow
Tesla has been given the red light in its effort to fight California's racial discrimination lawsuit.
California Superior Court Judge Evelio Grillo has dismissed the electric automaker's countersuit claiming the California Civil Rights Department didn't notify the company of the allegations or give it a chance to settle before suing almost a year ago, Reuters reported.
Last February, the state agency (which switched its name from California's Department of Fair Employment and Housing) sued Tesla over alleged racism and harassment toward Black employees at a plant in Fremont, CA.
After three years of investigation, the lawsuit alleges that Black and African American employees at the plant are "segregated to the lowest levels," denied career advancement opportunities and equal pay, unfairly penalized compared to their colleagues and are often on the receiving end of racist language and depictions.
"These numerous complaints by Black and/or African American workers about racial harassment, racial discrimination and retaliation lodged over a span of almost a decade have been futile," the lawsuit states. "For example, Defendants turned, and continue to turn, a blind eye to years of complaints from Black workers who protest the commonplace use of racial slurs on the assembly line…"
"Even after years of complaints, Tesla has continued to deflect and evade responsibility. While it claims to not tolerate racial harassment or discrimination at its factories, Tesla's investigations of complaints are not compliant with law."
In a preemptive strike, Tesla made a blog post about the agency's "misguided lawsuit." Over the past five years, Tesla said, the agency has been asked on "almost 50 occasions" by individuals who believe they were discriminated against or harassed to investigate the company. Tesla said the agency has closed its investigation each time without a finding of misconduct. "It therefore strains credibility for the agency to now allege, after a three-year investigation, that systematic racial discrimination and harassment somehow existed at Tesla," the company posted.
In August, Grillo denied Tesla's motion to dismiss the case, prompting the company to countersue in September, which has now also been denied. Grillo has given Tesla until Feb. 3 to file an amended complaint regarding its claim that the agency has adopted "underground regulations" before filing lawsuits.
Tesla, which relocated its headquarters from Palo Alto, CA to Austin, TX in 2021, has a history of such allegations made by former workers.