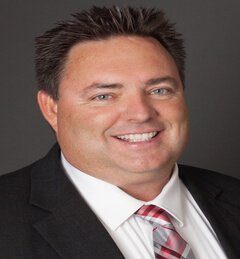 Russell Handy - Employment Attorney
Mr. Handy received his B.A. in Liberal Arts at Brigham Young University and graduated with his J.D. (magna cum laude) from the California Western School of Law, where he was an associate editor of the Law Review.
Mr. Handy served in the United States Army from 1989 to 1992, and spent 12 months in the Middle East where he was in a combat arms unit assigned to the 18th Airborne Corp. during Desert Storm. Mr. Handy drove HEMTTs (Heavily Expanded Mobile Tactical Trucks) and SPLLs (Self Propelled Launcher Loaders) and acted as a driver/gunner for a Multiple Launch Rocket Systems battery participating in numerous missile attacks on enemy forces. Mr. Handy received the Army Commendation Medal, Army Achievement Medal, National Defense Medal, Kuwait Liberation Medal, and South West Asia Campaign Medal with two Bronze Stars for his participation in 48 live-fire missions during combat operations.
Mr. Handy also clerked for the Ninth Circuit Court of Appeals (the Honorable David R. Thompson) and taught appellate advocacy as an adjunct professor at California Western School of Law. He did an internship with the San Diego Public Defender's Office and the United States Attorney's Office before deciding that he wanted to focus on civil litigation.
Mr. Handy has prosecuted over 30 trials, been appellate counsel on over 60 cases, and argued in front of the Ninth Circuit, California Courts of Appeal and the California Supreme Court, collectively on more than 40 occasions.He has taught as an adjunct professor at California Western School of Law and currently is asked to teach and lectures on civil rights issues to attorneys seeking CLE credit.
He was awarded the California Lawyer Magazine's Attorney of the Year (CLAY) award for 2010 for his civil rights work—focusing on a tremendously important decision he handled in front of the California Supreme Court. In 2011, the San Diego Daily Transcript named him one of San Diego's "Top Attorneys 2011". Mr. Handy is also a former Certified Contract Advisor to the NFL Players Association.
Mr. Handy will fight for your rights in the workplace and empower you to regain your dignity if you have been a victim of mistreatment or unfair business practices by your employer.